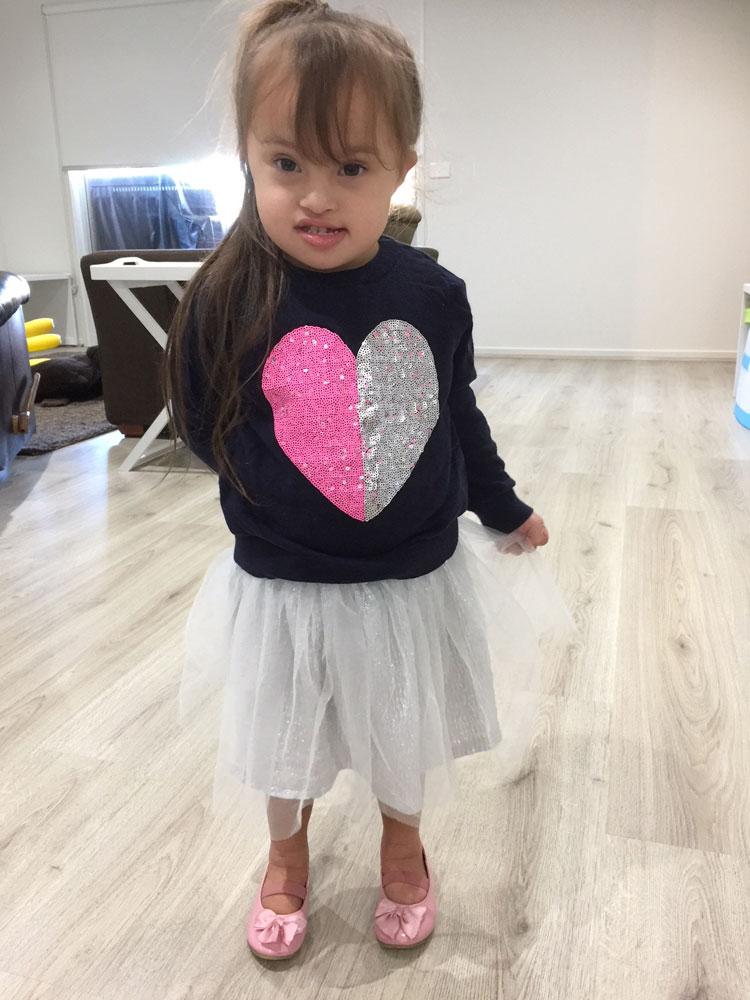 Maia goes to Ballet
Submitted by
MyCareSpace
on Mon, 09/25/2017 - 01:13
I recently turned 4 years old.  I'm a big girl now!  I got some birthday money from my great-grandparents, so Mummy thought it would be a great idea to spend it on something I love to do: dancing!  So I tried my first mainstream dance class the other day. 
I wasn't too overly interested in the Hokey Pokey, the Wheels on the Bus, twirling a ribbon and popping bubbles because I came here to dance!  I already do all those things when I go to mainly music or playgroup.  But when the teacher played some pretty music and started saying right arm up, left arm up, plié and point your toes, I knew I was in my element.  I followed every instruction perfectly and was completely engaged.  The only problem was the teacher also played popular music in the class.  I guess it's not her fault she didn't know I've memorised all the moves from 'You're Welcome' (Moana) and 'Let it Go' (Frozen).  I figured this was simply my cue to move to the middle of the hall and perform my memorised dance moves for the crowd.  I may have looked like I was doing my own strange interpretive dance, but any Disney fan would have thought they were looking at Maui or Elsa in the flesh. 
One little girl got mad and yelled at me.  She had her hair all done up in a cute ballet bun on the top of her head.  Well of course I had to touch it! She yelled "I don't want to be touched, you are not allowed to touch me, I don't want you to touch my hair." Ok fair enough, but please don't put your hair in a tempting bun next time, it was too cute not to touch.
Mummy put a little fluffy tutu on me for the class.  I got sick of it after a while and decided to pull it off and throw it across the floor.  I heard someone exclaim "Oops, there it goes!"  I could see Mummy trying not to laugh. I knew she thought I was cute.  But when I see others laughing, I sometimes wonder are they laughing with me or are they laughing at me? 
I know Mummy sometimes worries when I attend a mainstream activity that I'll get left behind or that others think I get in the way of their 'typical' child.  Some of the other little girls asked me what my name was and I used my keyword signs and told them 'My name is Maia'.  But they got frustrated with me because they thought I didn't answer their question.  But I don't care.  I'm just having fun and that's all that matters.  Mummy said that we will try a few other classes until we find the right one.  She wants me to have the opportunity to practice more dancing and I agree. 
Finding Inclusive Ballet or Dance classes
If you are looking for inclusive ballet or dance classes for your child, use the MyCareSpace browser and type in the word 'ballet' or 'dance' and your post code to find a list of organisations. If you can't find what you are looking for call us on 1800 670 014.
Read the rest of Maia's adventures