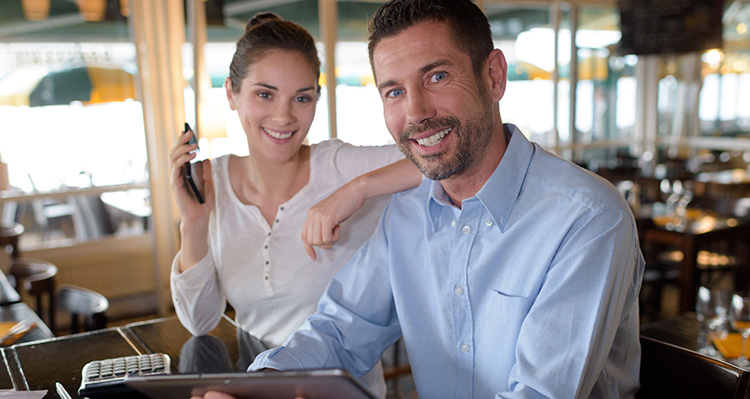 CLICK FOR AN INSTANT QUOTE
Get $5 discount off your annual premium
You will need:
1. Your ABN
2. An estimate of your Yearly Income (How do I calculate this?)
If you own a small NDIS business, there's no denying one the most important things you need to protect your assets is Insurance. But what kind of insurance do you actually need?
The NDIS Quality and Safeguards Commission states that all registered NDIS providers must have:
Professional Indemnity Insurance
Public Liability Insurance
Personal Accident Insurance
These insurances, however, do not cover your NDIS business assets from unexpected events.
Why does an NDIS service provider need Business Insurance?
Whether you have just served your first NDIS customer or you have been in your business for many years, you have put a lot of time and effort into building your NDIS business.
Don't risk wasting all this effort by not protecting your NDIS business assets from unexpected events!
If the Corona Virus has taught us anything, no matter how much you plan and prepare for things, sometimes there are circumstances that are out of your control – you need to ensure you have a plan to protect your NDIS business today to ensure you'll be in business tomorrow.
Business Insurance can provide:
financial cover for your NDIS business against loss, damage or theft
cover for your premises and contents against loss, damage or theft
cover against any resulting financial loss from an insured interruption to your NDIS business.
The type of cover and amount will depend on the nature of your NDIS business and what areas you think you are the riskiest for you.
MyCareSpace supports the Bizcover Business Package cover because it allows you to pick and choose the cover options that suit you best.
How do I get Insurance for my NDIS business?
Our insurance partners, Bizcover, can add Business Insurance Package to your existing NDIS insurance package or provide you with a complete package that includes public liability, personal indemnity and optional add-ons like:
Ask an agent today!
or to get a quote for the whole package online use the button below

INSTANT QUOTE ONLINE
Get $5 discount off your annual premium
You will need:
1. Your ABN
2. An estimate of your Yearly Income (How do I calculate this?)
What will Business Insurance cover in my NDIS business?
Business Insurance often comes as a package encompassing a range of different coverage options for you to choose from, with the most common being:
Building, Contents
Theft, Glass
General Property
Financial loss due to Business Interruption
It is designed to protect you for material damage losses from unexpected events such as:
fire,
storm,
theft, and
accidental damage,
and can also provide cover for loss or damage to portable and valuable possessions, including laptops and mobile phones.
What does Business Insurance typically not cover in my NDIS business?
Negligence/breach of duty arising from an act, error or omission as a result of your professional services
Flood damage is generally excluded from standard policies
Known claims and circumstances
What about protection for my NDIS business key personnel?
Our insurance partner, Bizcover, can also offer you protection for the company and the people who manage the company, such as the Company Director and Senior Managers, against the risks and exposures of running the NDIS business – your liability for mismanagement.
This is called Management Liability Insurance.
Find out more about Management Liability Insurance
It covers:
allegations and acts of misconduct
legislative breaches,
statutory fines and penalties,
defamation,
statutory breach of duty,
OH&S issues,
unfair dismissal, and
sexual harassment.
It also protects your NDIS business against losses arising from dishonest acts such as:
theft and fraud by employees,
theft of stock.
Without sufficient protection, you could potentially risk losing not only your business, but your personal assets too.

CLICK FOR AN INSTANT QUOTE
Get $5 discount off your annual premium
You will need:
1. Your ABN
2. An estimate of your Yearly Income (How do I calculate this?)
*As with any insurance, cover is subject to the terms, conditions and exclusions contained in your policy document. The information on this webpage is general only and should not be relied upon as advice.
MyCareSpace resources may not be replicated or reproduced in any form without express permission.