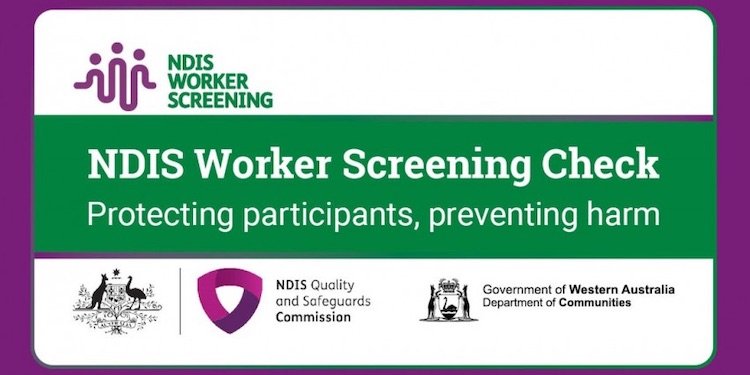 What is the NDIS Worker Screening Database?
For the first time, there will be a national database of cleared and excluded workers across the country thanks to the NDIS Worker Screening Database.
Find out all you need to know about the NDIS Worker Screening Check here.
This is an innovative concept for the support sector that leads to 3 major benefits:
workers can move jurisdictions with ease,
people with disability will receive adequate and safe care from cleared workers, and
information that a worker poses a risk can be shared in real time, making it an effective safeguard for recipients.
The NDIS Quality and Safeguards Commissioner will pilot the database, which will keep a record of all decisions made. This information will be shareable to any person, employer or potential employer for the purpose of the NDIS.
As of 1 February 2021, the database was made available to complement the screening process.
What information will be available in the database?
The database will act as a hub for providers, including information about workers or potential workers and enabling them to keep on top of their records with ease.
Information available on the database will include clearance decisions, applications pending, exclusion decisions, suspensions, clearance revocation, applications no longer being considered and employers that have made screening applications. Please see the NDIS Amendment (Worker Screening Database) Bill 2019 Explanatory Memorandum for further clarification on this information, and please note that not all bodies will have access to all kinds of information.
What kind of access do employers have?
Employers have access to information that is relevant to their workers. This includes information about a worker's identity and information relating to a potential worker's clearance for certain roles.
Employers will not have access to details of worker's other employers, sensitive information relating to disability status, Aboriginal and Torres Strait Islander status or cultural and linguistic diversity status. The website of the Parliament of Australia clarifies employers can access the outcome of a decision made, but not criminal history information which may have informed the decision.
How do employers access the database?
Registered NDIS providers will be automatically granted access with login available through the NDIS Commission Portal.
Unregistered providers and self-managed participants should make a request through this online application form, but please note that it is necessary to have a PRODA account to do so.
If you do not have access to this, you can register a PRODA account  here
It's important to note that the worker or potential worker must make the application for their clearance themselves, and they will nominate the provider or self-managed participation for verification.
Once verified, the worker and employer will be linked and the database will inform the employer via email updates on any changes to the worker's status.
For more information on the NDIS Worker Screening Check or the database, please see the resources below:
MyCareSpace resources may not be replicated or reproduced in any form without express permission.