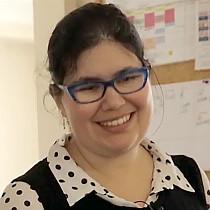 Jess' Story
Submitted by
MYCARESPACE ADMIN
on Sun, 12/03/2017 - 21:56
We share Jess' story thanks to the NSW Council for Intellectual Disability. Jess' story is part of a project by MyChoiceMatters and NSW CID called "Shared Stories" .
 "People with disabilities shouldn't be called 'special needs'. We've got needs. What makes it so special?"
Jessica works at the ABC, loves to paint, and enjoys hanging with friends. She also has some pretty great things to say about language and disability!