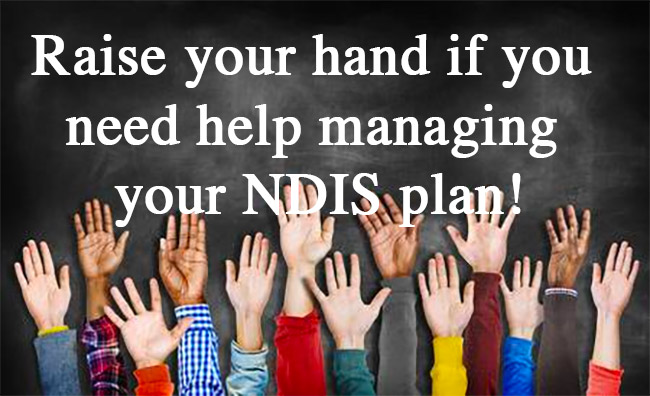 This great article was written by The Growing Space and we are super excited to share it with our community.
How to choose a Plan Manager?
(a handy list of questions are further down the post)
Word of mouth is a great place to start - ask around. 
You can find a list of registered Plan Managers on MyCareSpace.
ALL Plan Managers MUST be Agency Registered - you can't just use your local accountant or bookkeeper as they won't have access to make claims on the NDIS portal.
You don't have to decide which Plan Manager you want to use until after you have your plan, at which point you'll need to select a Plan Manager and forward them your plan and/or authority to access your plan so they can make the right bookings etc through their portal with the NDIS.
 
So.. What are some questions to ask?
How quickly do you pay?
Do you ask for my approval before you pay each invoice that comes to you?
Can I login and see all invoices and balances etc?
Who covers for you when you're away or sick? (For solo operators)
Can I call you and speak to a human?
Can you talk me through my plan?
Do you have an app or another easy way for me to keep track of my budgets?
How long have you been doing this work? (fly-by-night plan manager is not a good look)
Will you pay above NDIS rates?
Do you make decisions on what you will and won't pay, or am I the decision maker?
Can you help guide me on making decisions about what I can and can't claim?
Is Plan Management your main business, or are you registered for lots of things? (it's nearly always best to have your Plan Manager separate from your other supports and services)
What information do you require on submitted receipts to reimburse me?
Can you meet my accessibility needs?
Will you reimburse me for services I pay for, or will you only pay on invoices, direct to providers?
How often will you provide me with up to date budget statements?
Other decisions you need to make that might influence your choice include:
Location?
Generally it doesn't matter where your Plan Manager is based (as long as they are registered in your state), as it's usually not necessary to physically see your Plan Manager - they just process bills and payments.
 
Do you want a personal touch?
Can you easily get through to your Plan Manager (a solo operator might have a more personal business which works for you - or a larger operator might be better at being available (and have a greater network of providers to suggest to you) 
 
Do you need "more" from your Plan Manager?
Some Plan Managers "just pay the bills" and make you fill in all the details online (might you be better off just self managing if that's the case?), others can talk you through and help you understand your plan and budgets, suggest possible providers and more. Ask what level of service you might expect if that's important for you.
=========================================
Find out more about The Growing Space
Serving and supporting people with disability and those who love them through the awesome stuff and the not awesome stuff to help everyone live good lives.
MyCareSpace resources may not be replicated or reproduced in any form without express permission.